Belts has a ton of ways to wear them disastrously, but it is usually the first step to really having a handle on good, sound styling. How to wear belts that accentuate our figure, keep all things in place, and usually help our outfits look as awesome as we dream them to be. Consider the following list of tips and tricks an inspiration guide to thinking outside of the belt-loops!
1.Belt + Shirt/Skirt – Sometimes, a tucked-in shirt can look messy with a fabric skirt. Hide the weird lumps with a wide belt.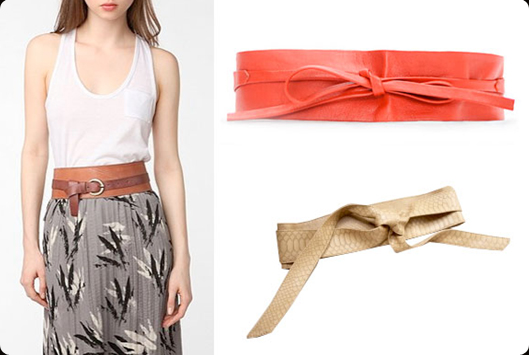 2.Leather belt + Loose-Fit Dress – Not everything has to sit high at you waist. Wear you belt loose and slung around your hips to give a shapeless dress an interesting, '70s silhouette.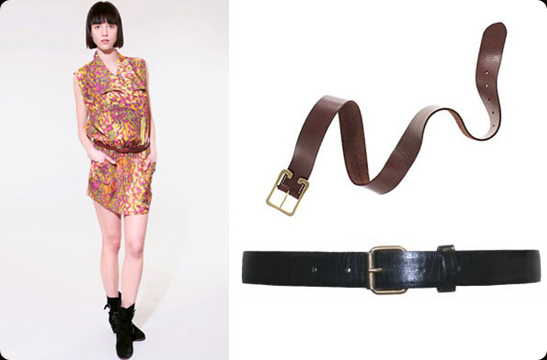 3.Shiny Belt + Layered Cardigans – It's hard not to look boxy in thick, textured cardigans and shirts. But if you cinch your waist with an eye-grabbing, skinny belt in a patent or bright color, you can keep from looking like a soup can.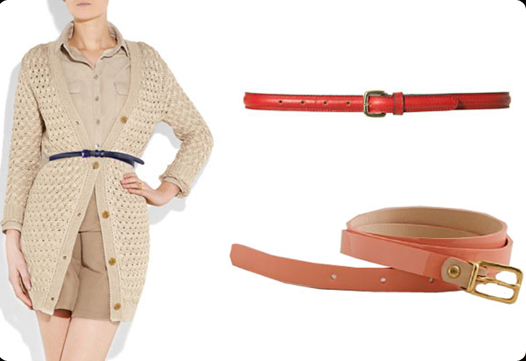 4.Wide Belt + Body-Con Dress -- Sometimes a body-con dress can feel too revealing. Break up the line with a super-wide, corset-like belt. It adds a little eye candy to your look while giving you a little leeway to go crazy on the hors d'oeuvres.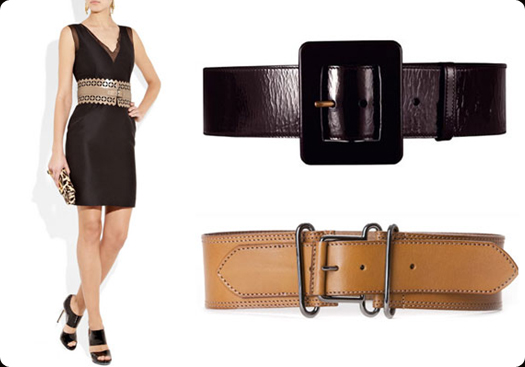 5.Embellished Belt + Patterned Skirt – If your floaty skirt's got a busy pattern, accentuate the chaos with an embellished belt. Not only does it keep the skirt in place, but it also gets in on the print-on-print trend without overwhelming the body.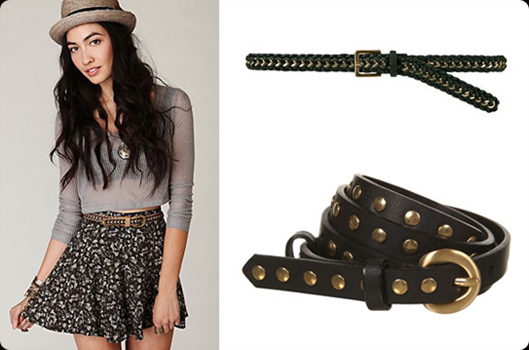 6.Knotted, Skinny Belt + Trousers – To take the "Business Casual" out of structured trousers, we usually favor a long, skinny belt to notch and then loop around itself.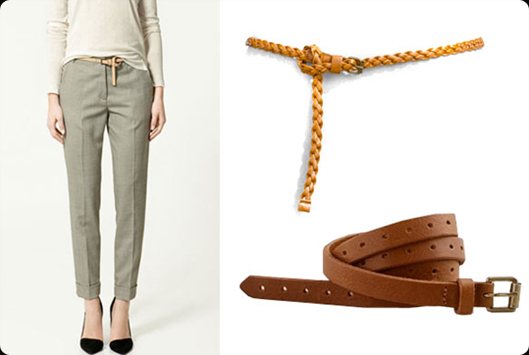 7.Double Wide Belt + Jacket – Making a jacket the centerpiece of your outfit only requires a heavy duty belt. These double-wide belts provide the structure to keep your jacket closed, and really flatters your figure.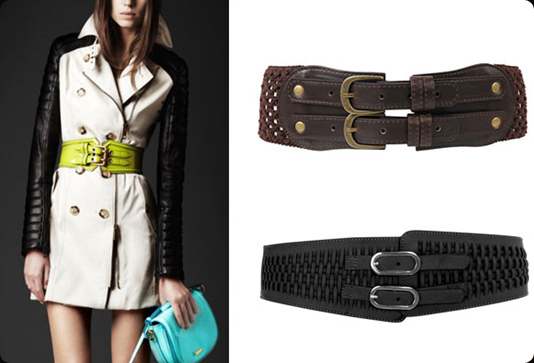 Dongguan J.D. Leather Goods Co., Ltd is a leading belt manufacturer in China, specializes in the manufacture fashionable leather belts with superior quality and customer service. Our products export to all over the world, such as Europe, America, Middle East, Australia, Japan and Korea. We cooperate with many buyers worldwide, include some great brands such as BCBG, Guess, J.Crew, Target, CKJ, JCPenny, VF, PVH, O'Stin etc. Also our products are ecofriendly and can pass all tests of EU or US requirement.