Leather industry is the pillar industry in Chinese light industry. With the rapid development of China's leather industry, China is becoming a global leather producer and one of the most active and potential markets for leather trade.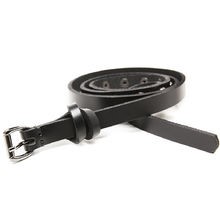 China's leather industry, after adjustment and optimization of the structure, has initially formed a number of specialized division of labor clear, prominent characteristics, plays a decisive role in stimulating the local economy of leather production characteristics of the region and professional market. Their formation, laid the foundation that Chinese leather industry develops.
In the increasingly competitive market environment, it is not easy for Chinese leather industry to make such achievements, which proves that Chinese leather industry is vigorous and powerful. Leather and its products have great market potential.
The total global demand for leather is about 100 million square meters, equivalent to the output of 300 million pieces of coat-hide (standard leather). China's leather output is equivalent to nearly 70 million pieces of standard leather, accounting for 23.33% of the global leather output. However, Chinese enterprises in leather shoes and related industries should also face up to our deficiencies in many aspects.
Although China is a big leather producer in the world, it is not a strong country in leather. It is still in a weak position in terms of quality and value, which needs to be honed and improved in the overall environment of this market.