Technical Barriers to Trade(TBT) refers to that a country takes some mandatory or non-mandatory technical restrictions, such as technical regulations, standards, conformity assessment procedures. In order to safeguard the country's basic security, the protection of human health and safety, protect ecological environment, guarantee the quality of products, and prevent fraud. It has become an important form of non-tariff barriers in international trade. One of the major reasons why foreign countries take TBT is that a large number of low-priced Chinese products enters foreign markets. And the emergence of TBT will be followed by trade sanctions and anti-dumping cases.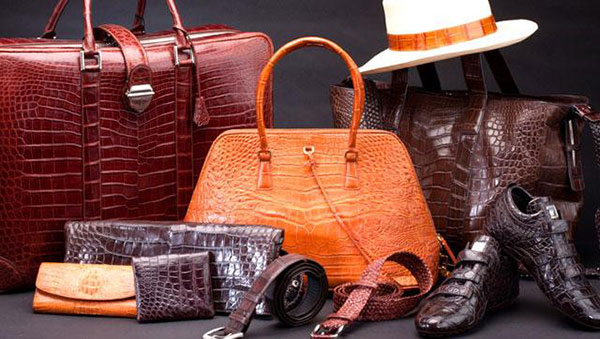 ?
At present, most of the technical barriers come from the European Union, Germany, Belgium, Spain and other countries. These barriers mainly directed against some chemicals and materials, such as azo dyes, Chlorinated Phenols Pentachlorophenol(PCP), heavy metals, flame retardants, products containing ethoxylated nonylphenols(NEP) and nonylphenols(NP), chlorinated paraffins(CPs), plasticizers (phthalic acid esters(salt), Perfluorooctanesulfonates (PFOS), formaldehyde, dimethyl fumarate(DMFu), packaging materials and packaging waste. And these barriers stipulate clear usage restrictions of these chemicals and materials. Hence, the materials used in making wallets, belts and handbags, including leather textile and synthetic leather, plastic raw materials, adhesives, hardware, plastic accessories, packaging materials and mildew inhibitors, must comply with the requirements of the directive.
The requirements in EU REACH regulations of Legislation about Chemicals Registration, Evaluation and Authorization and Restrictions" have a dramatic effect on the production, processing, R&D and export of Chinese leather goods made from plastic and leather materials. This is because many chemicals need to be used in the leather goods manufacturing process, such as dyes, finishing agents, stabilizers, adhesives, inks, softeners and metal coating. Therefore, if the total content of chemical substances contained in leather goods exported to the EU each year is more than one tons, the enterprise needs to register chemicals Authority in EU.