J.D. Leather Goods news, on the 27th, Guangzhou Municipal Quality and Technical Supervision announced 2013 Guangzhou leatherware & suitcases products quality supervision and inspection results, they totally spot check 363 kinds of products from 366 companies, the test shows that 73 batches products from 72 companies do not meet the standard requirements.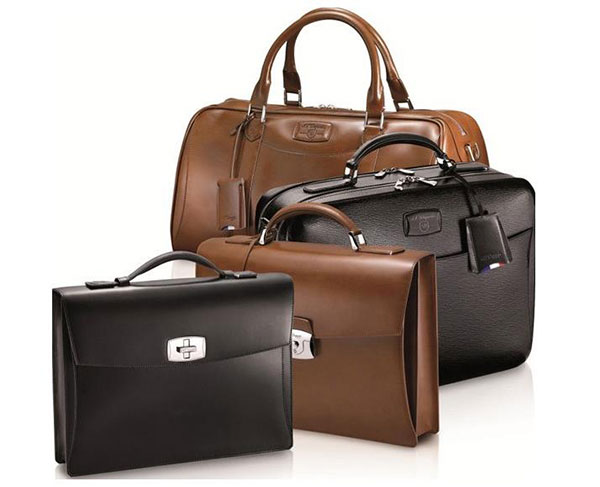 The supervision and inspection is in accordance with QB/T1333-2010 "back bag", QB/T1618-2006 "leather belt", QB/T1619-2006 "purse", QB/T2155-2010 "luggage", GB20400-2006 "leather and fur harmful substances" etc. Test content contains free formaldehyde, hazardous biodegradable aromatic amine dyes, overall appearance, fabric, lining, thread, stitches, zippers, shaking impact strength, stitching strength, zippers durability, friction color fastness degree project etc. The main unqualified project involves free formaldehyde, suture strength, impact resistance oscillations, decomposable aromatic amine dyes and other harmful.
According to reports, formaldehyde is highly volatile chemicals, which have a strong stimulating effect on human senses. Excess of formaldehyde can stimulate the body mucosa and respiratory tract, affecting the body's immune system, thus affecting the health of people. Formaldehyde mainly come from leather tanning and re-tanning step, in addition to the fixing of the coating is another source of formaldehyde, bactericides may also contain some formaldehyde, therefore, will be the remaining formaldehyde in leather materials. In the course of using leather goods, it will release formaldehyde in different degrees, pollute environmentally, affect the health. An unqualified reason may be due to the selection of a qualified raw material is not strictly, or the entrepreneur doesn't use the advanced technologies and processes, which resulting in excessive formaldehyde content of leather products.The spot checks found that six batches of substandard products formaldehyde projects are unqualified, which involving YiMini purse, BANDICOOT wallets, HushPuppies wallet, Scarecrow long clip, DEVERELL purse and other branded products.
The spot checks also found that the wallets of Guangzhou Ronghao Leather Co., Ltd (Type: 2056-3, production date/batch: 2013-04-16) and the purse of Guangzhou Outer Leather Co., Ltd(production date/batch 2013-04-13), can decompose aromatic amine dyes, which is harmful and unqualified.
Dongguan J.D. Leather Goods as a leading belt manufacturer and supplier in China, all products are meet the standard standard