Dongguan J.D. Leather Goods (J.D.) is a leading belt making suppliers and manufacturer in China, Lily Huang and Jessica Yang from The Cores visit the factory on January 9. Miss Ivy Luo from J.D. warmly receive them.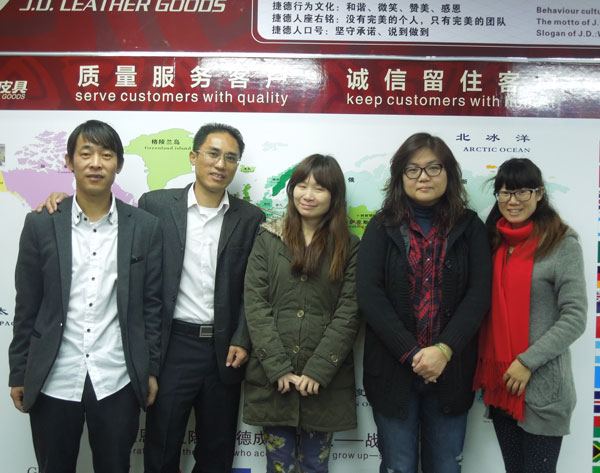 Cores is a trade company in Taiwan, Miss Lily and Jessica are finding belt factories which can pass factory audit, then the find J.D. through internet. They contact Ivy, the sales director of J.D., and determines the time of visit the factory.
In the day, Ivy introduces the situation of the factory, especially the passed audits of the factory. Then they look at the belt samples, Lily and Jessica introduce the co-brands of Cores, and choose some belt samples which meet the style of the brands in the sample room. After that, they have a short meeting about the next step of cooperation with Daniel Luo and JianHe Zhou.
J.D. have the 100% passing rate for factory audits, and that is one of the key point what the customer value.